"To be a one stop resource for Jack Russell owners in the UK. The Jack Russell will provide training, nutrition, health and product advice to improve the dog-owner-relationship and understanding."
"To provide information and advice for Jack Russell terrier owners and build a supportive community. To recommend products that will benefit dog and owner that are, where possible, locally made and sustainable."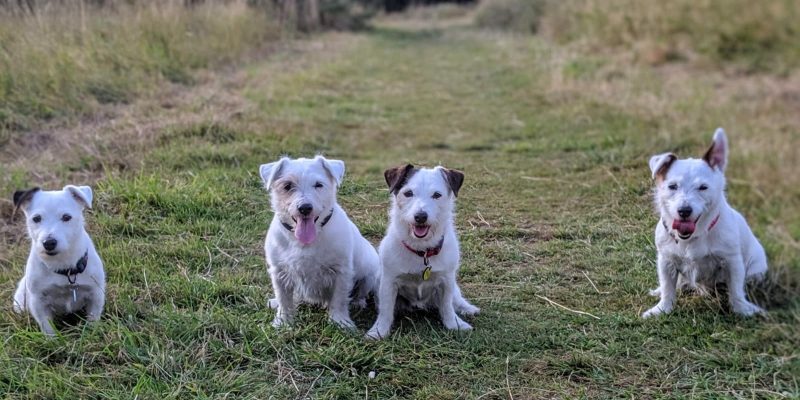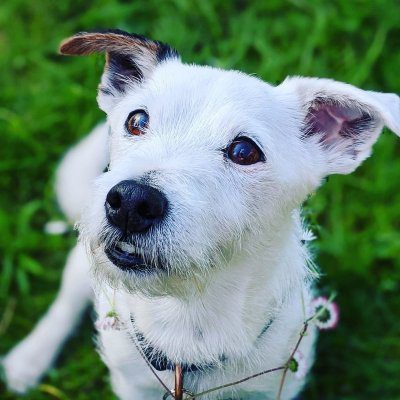 Milo
Milo likes a lap and doesn't get involved with the others rough and tumble games. He likes to play with cuddly toys but the others destroy them before he gets a chance. His sister Pepper is definitely Alpha, but he doesn't care as long as he gets a lap, he's not fussy who's!
Pepper
Pepper is obsessed with lights and has even been known to chase the odd shadow. She excels at hunting and is very independent, sometimes "forgetting" to come back when called. She is mum of five, the two boys (left and right above) stayed in the family.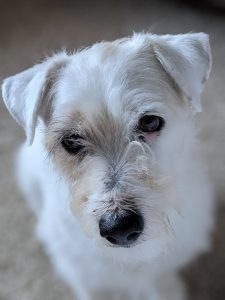 Patch
Patch is the soppy one, nearly twice the size of the others he's a gentle giant that is completely food dominated. He likes anything small and cute and gets protective over young members of the family.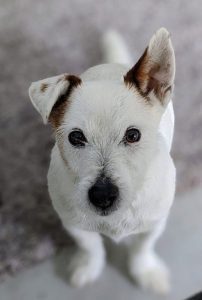 Minty
The smartest of the bunch, Mint has all the intelligence of Pepper with the added bonus of actually listening! He can do all sorts of tricks and will bend over backwards for a treat. He gets grumpy late at night when he needs time to himself away from his loud family!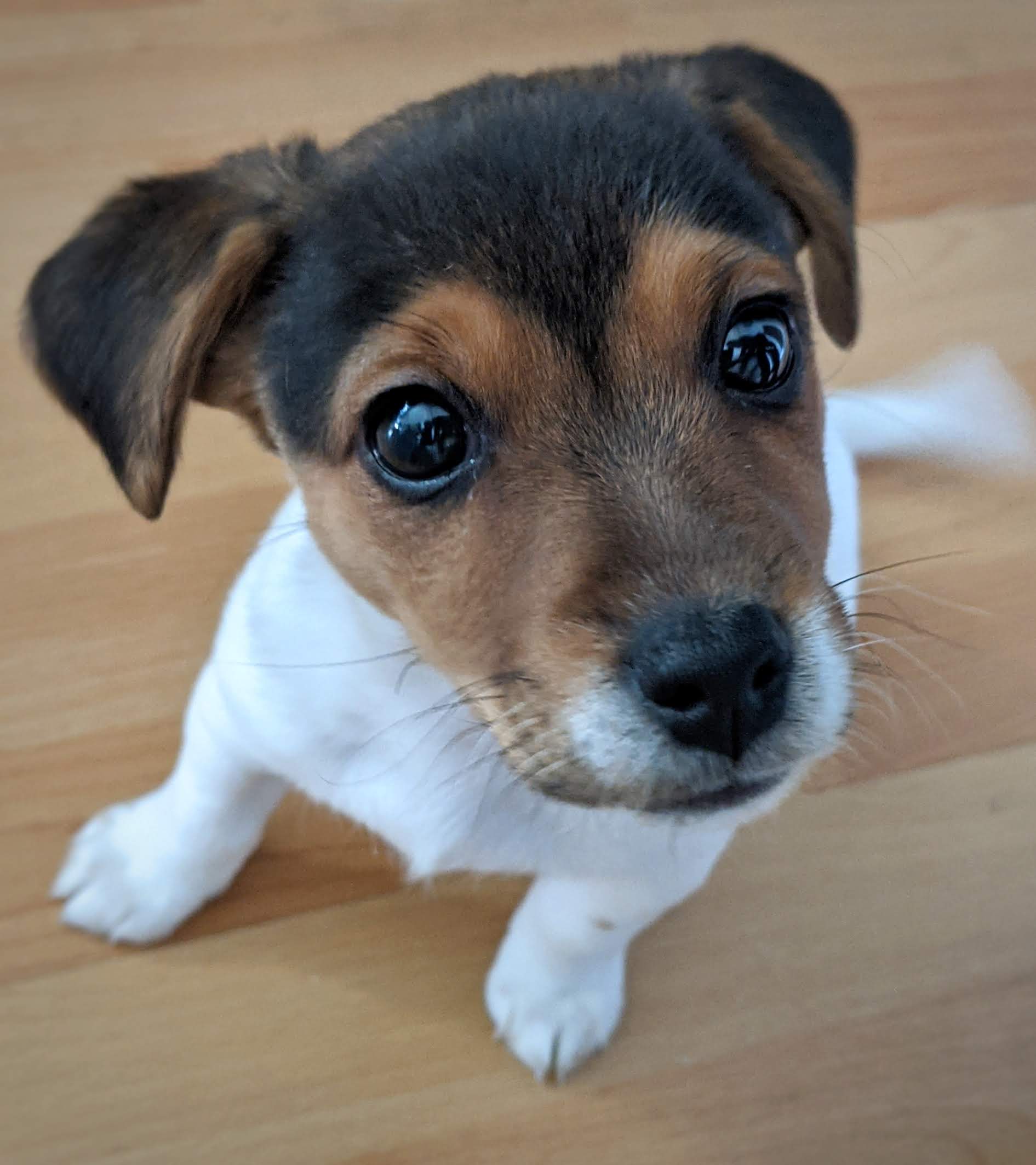 Pablo
A LITTLE RASCAL THAT LOVES TO PLAY FETCH. PABLO WILL DO ABSOLUTELY ANYTHING FOR A TREAT. HE'S A CHEEKY PUP, TYPICAL JACK RUSSELL, WITH TONS OF CHARACTER AND PERSONALITY. HIS FAVOUTRITE GAME IS CHASE ME!
Follow Us
Stay up to date and join in the community of Jack Russell owners.
Tell Us About Your Jack Russell Terrier
Every JR is unique. If you can't find what you are looking for drop us a line to see if we can help.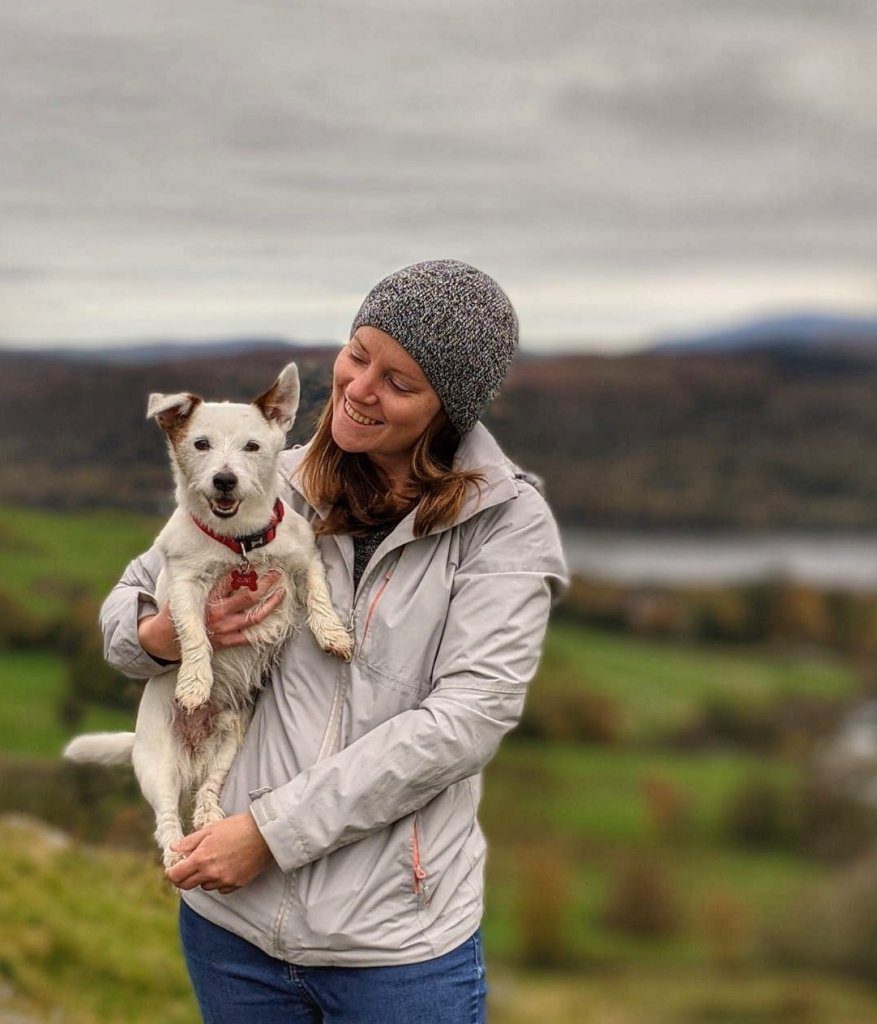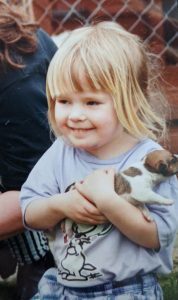 Jo Williams
As you can see I started looking after Jack Russell Terriers at a young age. They have been a part of the family ever since, in fact, JR's were in my family long before I was! I started this blog to share all of the knowledge of keeping Jack Russell's my family has gained through the years. I have also studied positive, reward based dog training and am totally obsessed with all things dog. I created this site in the hopes of helping new and experienced JR owners to understand the breed better.
Want to know more facts about Jack Russells?
Make sure to sign up now to keep up to date with all the Jack Russell goings on. Get great offers and discounts only available to subscribers.