Is your Jack Russell running away? Do you know what to do if your dog goes missing? Are your microchip details up to date? In this guide we look at lost dogs, dog theft, and ways to keep your dog safe while out and about.
This post may contain affiliate links: Read more here.
Are your details up to date?
First up check that your Microchip is updated. Many dog owners forget to register after rehoming a dog or collecting a puppy from a breeder, meaning there is no way of contacting you if your dog is found.
Check your home address, phone number and pet details are up to date.
To make it even easier register for free on Pet Database. A central network dedicated to keeping dogs safe, and never charging you to update your details.
We are the chosen microchip database of the UK's most effective pet reunification platform, DogLost, so you can rest assured that you will have their full army of local volunteers working with pet wardens, vets and rescues to get your pet home, safe and found. Unlike other databases, we will never charge for this.

PetDatabase.com
There are a lot of smart pet tags available on the market now. So instead of having to buy a new tag every time you move or get a new number, you can simply update your details on an app.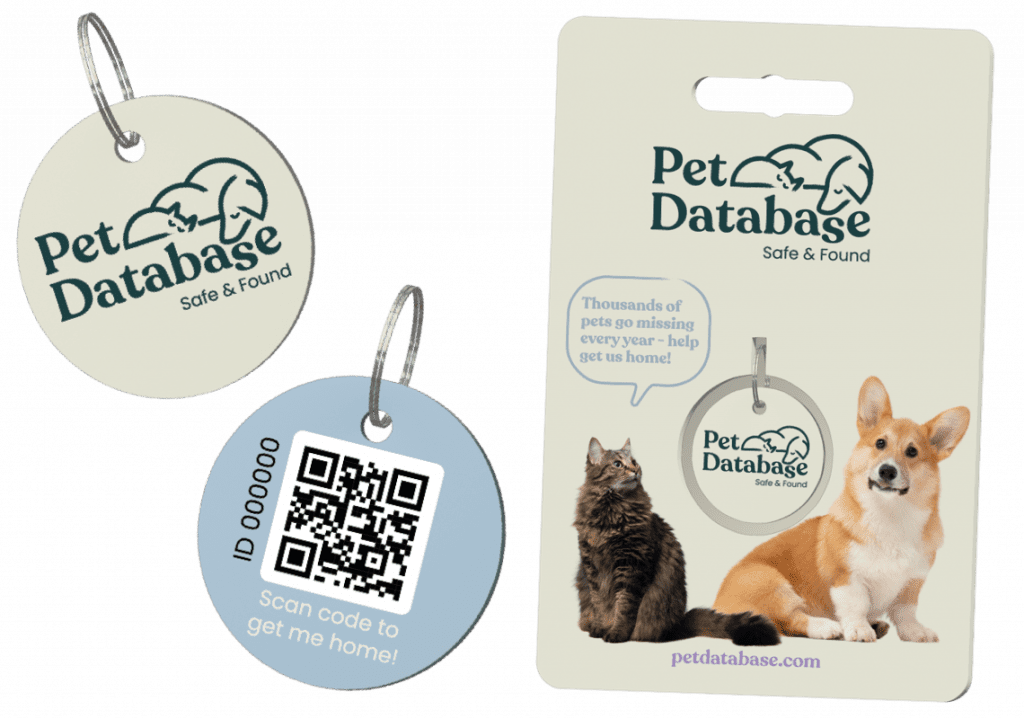 Is your Jack Russell running away?
Do you have a Jack Russell that runs off chasing rabbits, squirrels and who knows what else? As prey driven dogs, this is quite a common trait in the breed.
You can stick to extendable leads and only let your dog off the lead in known safe areas, but sometimes you may still end up loosing your dog.
Whilst strong recall training is the best long term solution, you can also use trackers to find your dog quickly and safely.
GPS pet tracking collars
There are also some fantastic tracker collars for Jack Russells available. You pay a one off fee for the collar, then a monthly sim card fee for worldwide, real-time tracking.
The Tractive GPS pet collar is one of the most popular on the market, 100% waterproof and adventure-proof and has up to 7 days battery life.
Home alone?
To avoid dangerous situations like leaving your pet in the car or at home for extended periods of time, many people use pet sitters.
Try a trusted service like Tailster pet sitting, sitters are ID verified and you can even track your dogs walks with a fun interactive app. Other options include Rover, Borrow My Doggy or Trusted House Sitters for holidays.
Dog theft
Nobody likes to think of something so awful, but dogs do get stolen everyday in the UK. Stay safe and protect yourself and your dog by following these steps in our How to protect against dog theft guide.
Do you know what to do if your dog is stolen? It's best to be prepared.
Check out Dog Lost, the UK's biggest network. The service is free and helps people track down their lost dogs. You can also use your own social media and put up lost dog posters.
If it's been sometime and there has been no progress, get in touch with the Pet Detectives or "UKPD". An Ex-Detective Inspector in Surrey Police, Colin Butcher has 20 years of experience in tracking down missing dogs. They are the only private detective agency in the UK specialising in the recovery of stolen dogs.
You can also prove your ownership by purchasing a Lab and Bone DNA Kit. LAB+BONE cryogenically freeze and store a sample of your dog's DNA, which is unique to them. This allows your dog to be legally identified and returned safely home, if they were ever stolen and queried.
What to do if your dog is stolen
Report the theft to the police and make a note of the crime reference number
Contact your local council so the dog wardens can keep an eye out
Contact your microchip company to tell them your dog has been stolen
Put up 'missing dog' posters, with a photo of your dog, in your local area. Most vets and retail outlets will let you put them up in there, too.
Post on social media, especially in lost dog groups, and ask people to share your post. This makes it more likely that someone will spot your dog.
Register and check on Dog Lost
Regularly check popular dog reselling sites, including social media, Gumtree, Preloved, and Pets4Homes.
What if something happens to you? Will your pet be left home alone?
Something else to consider is who would look after your pet if you were in an accident? You can buy these fantastic Pet home alone cards that come with a keyring to alert people helping you of your pets.
For a free alternative, download and print these ICE cards and keep them in your purse or wallet;