Are you looking to buy a Jack Russell puppy? Searching for Jack Russell puppies for sale near me? Getting a Jack Russell Terrier can be a lot of work and there are some things that you need to know before owning a Jack Russell Terrier.
This post may contain affiliate links: Read more here.
Start off on the right foot with this essential guide to getting a Jack Russell puppy in the UK.
Is a JRT the right dog for you? Here are some quick Jack Russell Facts if you're still unsure, or read everything you need to know about owning a Jack Russell here.
How long do Jack Russells live?
The average Jack Russell lifespan is 13 – 16 years but the record is 23!
Jack Russell Dog Temperament
Jack Russells are intelligent, highly active and love the outdoors.
They need a lot of exercise and stimulation otherwise they can have problems with excessive barking, separation anxiety and destructive behaviour.
Read more about the pros and cons of owning a Jack Russell here.
Are Jack Russells a good family dog?
Yes and no. They are loyal, smart and so much fun for kids to play with. I grew up with Jack Russells, and can't imagine life without them.
But they are not teddy bear dogs that can be pulled about by children. They need their safe space and rules, for them and the children, to be stuck to.
Warning
Cheap or free Jack Russell puppies for sale
Puppy farms are real and puppy smuggling is on the increase.
Smuggled puppies can suffer life-threatening health conditions or life-long behavioural challenges and, sadly, some have very short lives.
Smugglers will be in a rush to get rid of the puppies, often using online adverts for speed.
Make sure to form a relationship with the breeders and visit several times. If they are good breeders they will want to know where their puppy is going to as well.
A Jack Russell puppy shouldn't leave it's mum until it is at least 8 weeks old, so there's plenty of time to make an informed decision.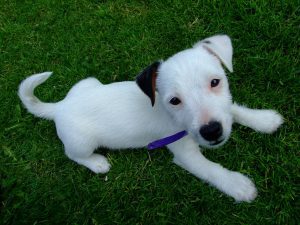 Registered Jack Russell Breeders
Pet shops can no longer sell puppies as it became illegal for anyone who isn't the breeder to sell puppies in the UK in April 2020.
"The Animal Welfare Regulations 2018 states that in the United Kingdom breeders need to have a license if they breed 3 or more litters in a year (or 5 if they are in Scotland)."
The Puppy Contract
The Puppy Contract is a great way to make sure you are buying a puppy responsibly. Read more on the laws for dog owners and breeders in the UK here.
Puppies from a good breeder should come vaccinated, microchipped and wormed with the relevant health certificates.
Kennel Club Jack Russell puppies for sale
If you are looking to buy a pedigree Jack Russell you can find a registered breeder in the UK through the Kennel Club.
JRs were only recognised by the Kennel club in 2016, and the Jack Russell Terrier Club was formed.
Registered Jack Russell Breeders UK
House of Jacks – Somerset
A 4 Star Licence Breeder registered with North Somerset Council. There is a waiting list, and no puppies may be bred from. They also have a price list.
Calavey Show Kennel – Somerset
5 Star Licenced Breeder with Sedgemoor District Council and Kennel Club Assured. 1 -2 year waiting list. 
Masajack – Kent 
Kennel club registered. They don't have many litters and there is a long wait list.
Sites listing pedigree Jack Russell puppies
Champdogs – Nationwide
All dogs listed have pedigree, KC registered parents that have been health checked.
You can register and join the waitlist to be notified when a specific breed is available.
Puppy Choices – Nationwide
KC registered pedigree Jack Russell puppies and other breeds. 
The Kennel Club – Nationwide
Puppy and dog rehoming. Some are KC Registered, some health tested, some are insured. Each listing has more details.
Online Jack Russell puppy sites 
There are lots of sites online where anyone can list a "Jack Russell puppy for sale near me" for free! Gumtree, Facebook, UK Pets, Pets4Homes, Preloved, Puppies.co.uk, etc.
We don't all want a Kennel Club registered puppy, and there are some great family pet breeders out there. But you do need to be careful (see warning above).
We like Jack-Russell-Owners as it tends to be more lovers of the breed than anyone trying to make a quick buck.
Pets4Homes is also one of the safer sites to use. This is because of their deposit service.
A 20% deposit is paid to their system, then only released to the breeder when you are both agreed on the sale. The site is only for pets (not the kitchen sink). And accounts are also verified with Facebook/Google.
Adopting a Jack Russell Vs Rehoming a Jack Russell
Buying a Jack Russell puppy for sale
Buying a Jack Russell puppy online can be a bit of a minefield. Some breeders are only interested in cash and treat the dogs extremely poorly, or worse the mother or puppies could even be stolen just to make a profit.
This can lead to a very unwell puppy especially if it's been taken away from the mother too early.
Make sure that you always see the mum and dad, over several visits, and read these things to look out for in online puppy adverts from the RSPCA.
It's important to find a good puppy breeder as this dog will need looking after for life.
Rehoming a Jack Russell Terrier
Unfortunately, there are plenty of Jack Russells that don't end up in a forever home.
Whether it's from lack of training, a change in circumstances or just a change of heart it's rarely the dog that's to blame.
There are some fantastic Jack Russell rescue centres in the UK who are working hard to rehabilitate and rehome Jack Russells.
In many ways it's actually better than getting a puppy as the dog has had all it's health checks and vaccinations, as well as being housetrained. Plus rescue Jack Russells are often trained in many other areas.
Jack Russell rescue centres in the UK
Free New Dog Starter Checklist
Are you ready for a new dog? Get your free puppy starter checklist here, including what's legally required in the UK for your new dog.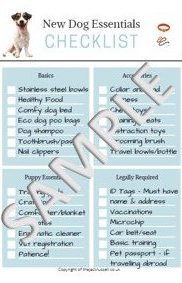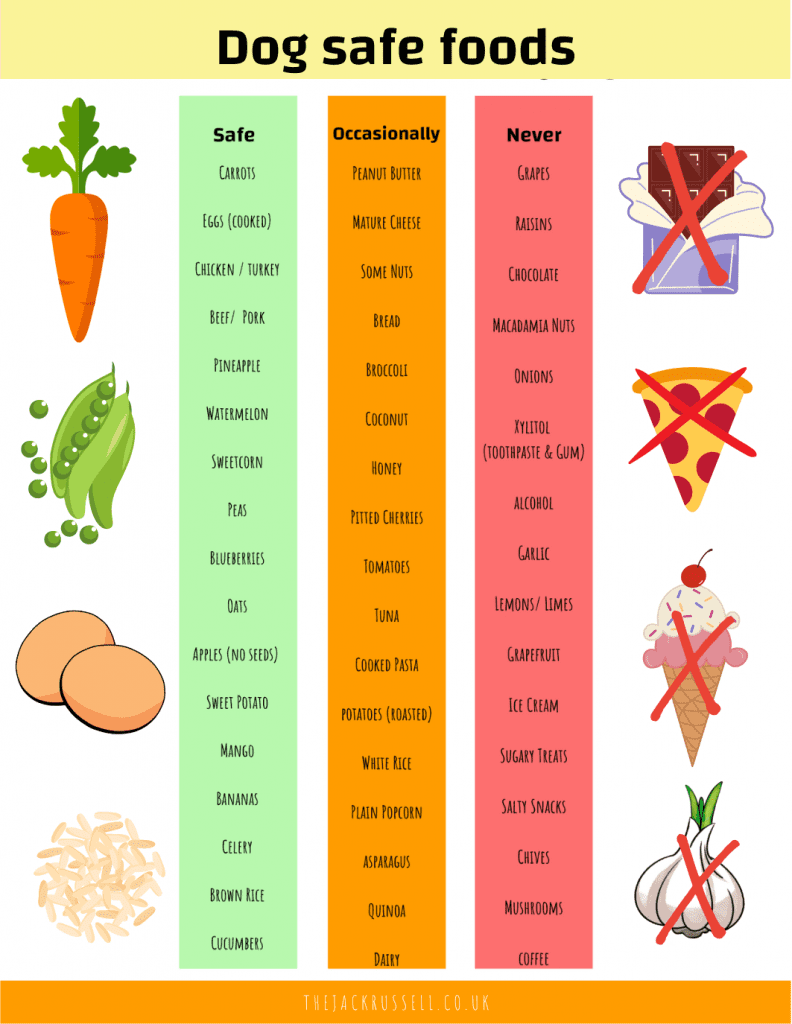 Costs of owning a Jack Russell Terrier
How much does it cost to buy a Jack Russell? JRs are no longer a cheap breed to buy as a puppy.
Rehoming a Jack Russell might be a much more cost-effective option.
Many ask for a small donation for rehoming to cover the costs of looking after the dog, as well as others that need help.
Jack Russell puppies have recently skyrocketed in price, with an increase in demand that has unfortunately led to an increase in puppy smuggling.
If you are buying a Jack Russell Terrier puppy you should always make sure to avoid puppy farms and health problems caused by inbreeding. A good breeder will always make sure the puppy is properly weaned, microchipped and has all the necessary vaccinations before they are sold (over 8 weeks old).
How much does a Jack Russell cost in the UK?
Pre-lockdown a Jack Russell puppy would have cost you around £200. Nowadays prices can vary significantly, depending where you are looking.
A non kennel club registered Jack Russell puppy can cost anywhere between £500 to £1000. 
For a registered breeder, expect to pay anywhere between £1500 to £3000+.
How much does owning a Jack Russell cost?
Average Jack Russell cost per month= £50, and up to £8900 over their lifetime.
Consider the initial cost of equipment like leads collars etc. and vaccinations for puppies as well as the ongoing costs of boosters.
Other costs for a Jack Russell include
food,
vet bills & pet insurance,
board (if you go on holiday),
dog sitting/ walking services.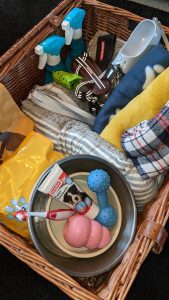 Bringing a new Jack Russell home
It's important to set boundaries from the very moment you bring your new Jack Russell home.
It's exciting for us to be bringing a new member into the family, but can be overwhelming for the dog and quite stressful.
It's essential to remain calm, take a slow approach and not let the dog loose immediately in the house (the equivalent of saying "There are no rules, do what you like!").
Read these simple guides to bringing a new Jack Russell home and how to train a Jack Russell puppy.