What is the average Jack Russell lifespan? This breed is fun, energetic and loyal, but before you get a JR you might want to know how long do Jack Russells live?
This post may contain affiliate links: Read more here.
The good news is that they have one of the longest lifespans of any dog breed.
How long do Jack Russells live for?
What age do Jack Russell Terriers live to? The average Jack Russell life span is anywhere between 13-16 years, but the average Jack Russell life expectancy in Britain is much higher due to nutritional diets and good healthcare.
Jack Russells can live well in to their late teens and early 20's with the right diet and exercise.
"The average Jack Russell terrier life span is 13 to 16 years."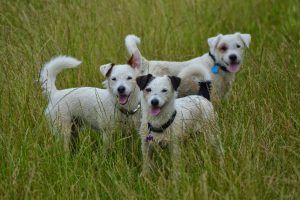 How old is a Jack Russell in human years?
Not many people know that seven dog years does not equal one human year for every dog breed.
That rule only really applies to larger breeds and Jack Russells can actually live much longer.
See our chart below for your Jack Russells age in human years.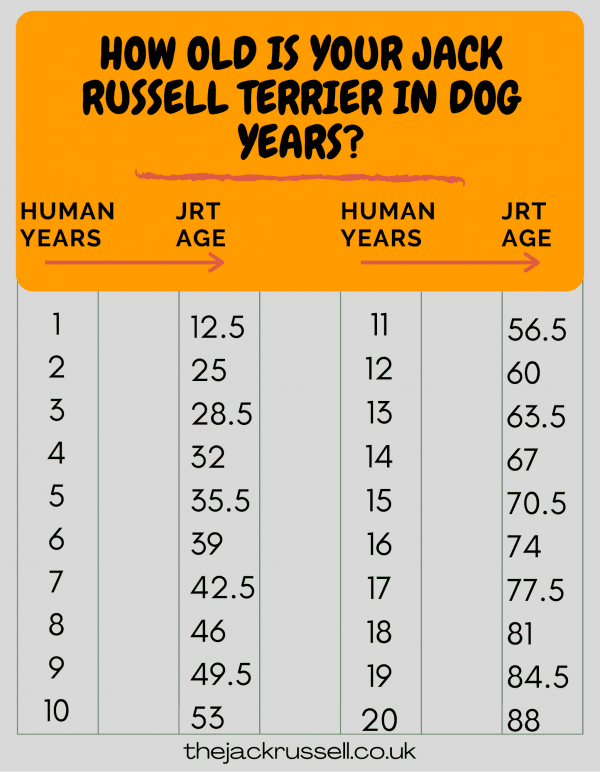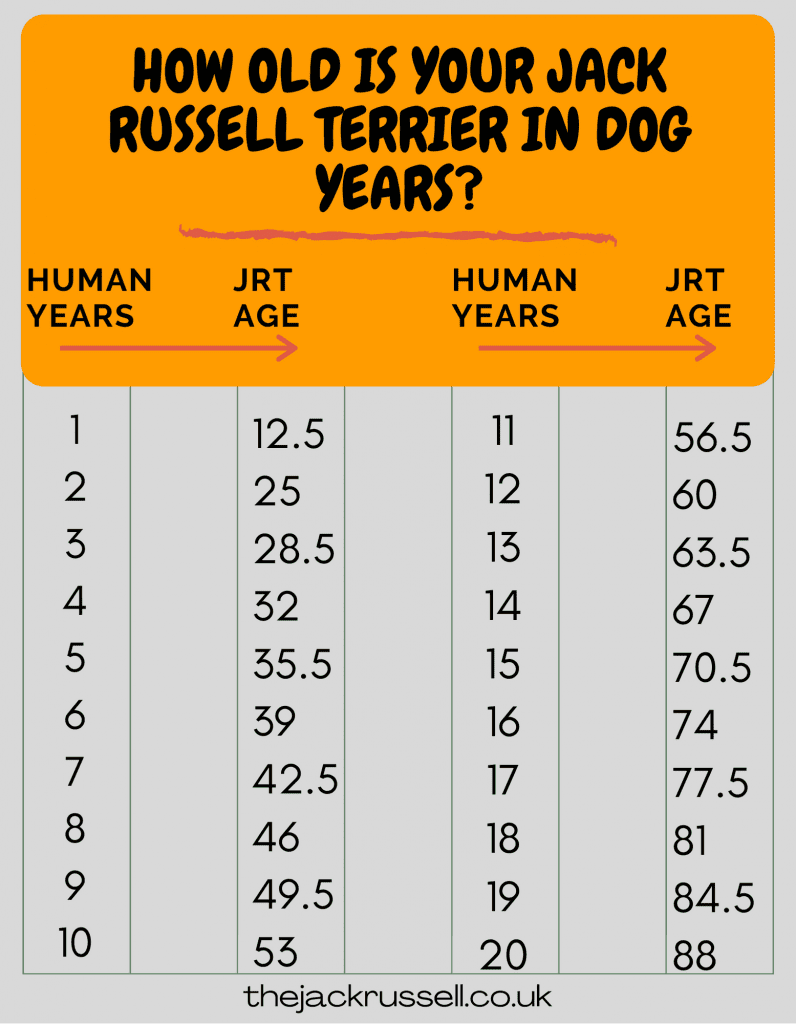 The link between nutrition and the Jack Russell life span
We all know that food is important to our health. "We are what we eat" and the same goes for our four-legged counterparts.
Dogs need a well-balanced, nutritional diet packed full of vitamins and minerals to keep them healthy into old age.
Read more on what to feed a Jack Russell terrier here.
It's also important not to feed them certain human foods, anything too salty, sweet or fatty can have a really negative effect on their health.
Read our guide on how to tell if you have an overweight Jack Russell if you're concerned about the weight of your pup.
Butternut Box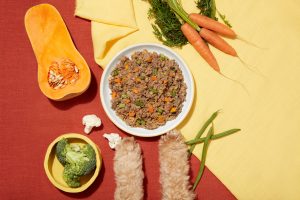 All Butternut Box meals are grain-free and free from most known allergens, making them perfect for dogs with sensitive stomachs.
The meals are made using 60% meat, 40% veg, lentils & minerals, and 0% nasties, which means they are highly digestible for adult dogs and puppies.
Each meal is perfectly portioned for your dog's needs. No need to worry if you're giving them enough.
The meals are all gently cooked – which kills the bad bacteria without losing any of the good stuff. Then frozen ready for you to store at home.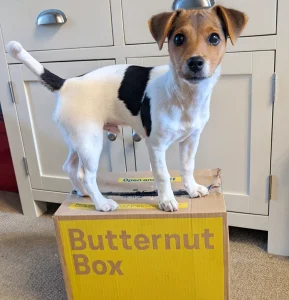 We love it so much we've partnered up with Butternut Box to get you a whopping 50% off your first box, then another 50% off your second box!
And there's no obligation to stay if your pup doesn't love it.
Caring for an older Jack Russell
Like us dogs start to slow down as they get older. Being less active means they need less protein in their diet in favour of things like Omega 3's and Glucosamine to help keep joints healthy.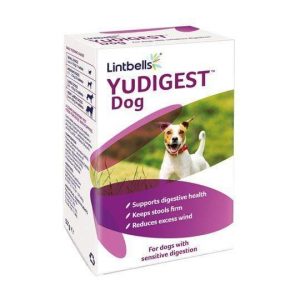 Dog health supplements can be a great way to support your JRs diet as they get older. How long do Jack Russells live for? You might be surprised just how old they can get to!
How old is the oldest Jack Russell terrier?
Britain oldest dog was believed to be a Jack Russell named Charlie who passed in 2019 aged 23!
So how old do Jack Russells live to?
It can totally depend on each individual and how completely spoilt they are!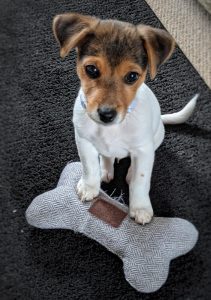 The Jack Russells intelligence and charisma have led them to be quite well known over the years. From great explorers to starring roles here's a roundup of some of the most memorable JR's.